EXHIBITIONS /
ART
CONSULTANCY


Positioned at the pulse of culture, DutcH Studio learned early the exceptional value of the exhibition that can see beyond the rigid restrictions of artistic discipline. To DutcH, boundaries are to be bent if we are to further the form or truly get beneath the surface layer of artistic practice. Led by this instinctive curiosity, DutcH can consult, curate and concept truly interrogative surveys for brands, artists and institutions.



ERMENEGILDO ZEGNA
Art for Earth
In January 2020, Dutch Studio provided consultancy for the Ermenegildo Zegna XXX AW20 fashion show, upon the brand's expression to work with an international artist, translating its concept in the form of an installation. The immersive, large-scale work created a universe for the runway show in a former Milanese foundry, devised in collaboration with American multimedia artist Anne Patterson. An imposing structure looms over the industrial space: a suspended cube – a play of colour, matter and light that plays tricks on the imagination, appearing solid when, in actual fact, it is transparent. Thousands of ribbons derived from leftover Zegna fabrics invite the spectator to reflect on their responsibility towards our Earth, while the absorbing tricks played by immaterial quality of the piece begs the audience to become part of it, a recipient of a universal message built upon respect for our communal natural resources.
---
JOHAN TAHON: WIR ÜBERLEBEN DAS LICHT

Flemish artist Johan Tahon is certainly no stranger to collaboration, having worked with a wealth of poets across the past 20 years to cast a different dimension to his monumental sculptures. Working closely with Tahon to realise this dual-subject exhibition, Wir überleben das Licht (We survive the Light) showcased the sculptor's visceral work alongside exclusive poems written by Till Lindemann, frontman of the band Rammstein. The visceral material pluralism of Tahon's sculpture sees ceramic, bronze and plaster come together in urgent combinations, appealing to the connection between the tangible and the spiritual, which, in the eyes of the artist, form a necessary sense of completeness. As well as lending a ritual character, cut-outs, perforations and distortions refer to the deepest psychology.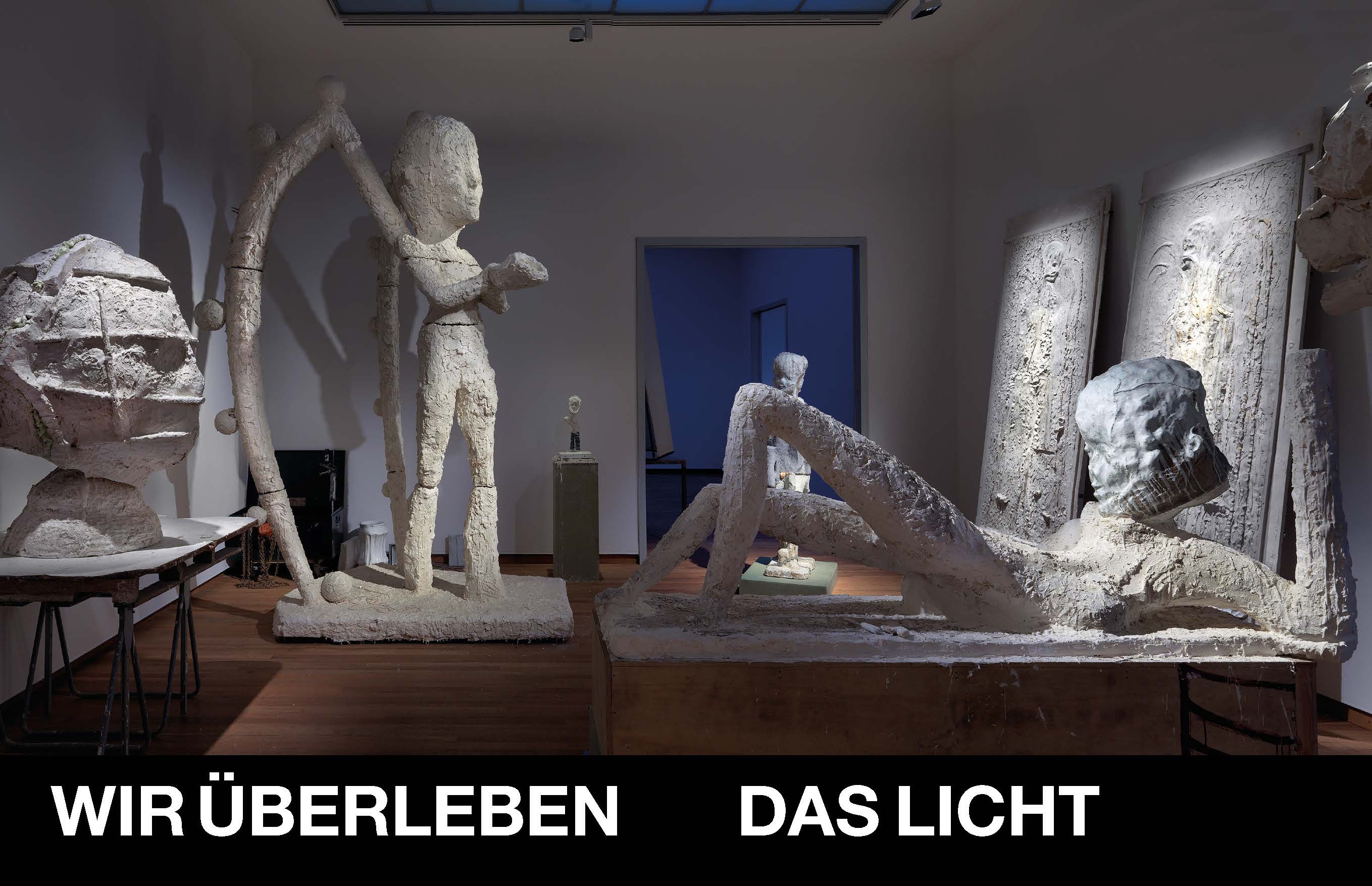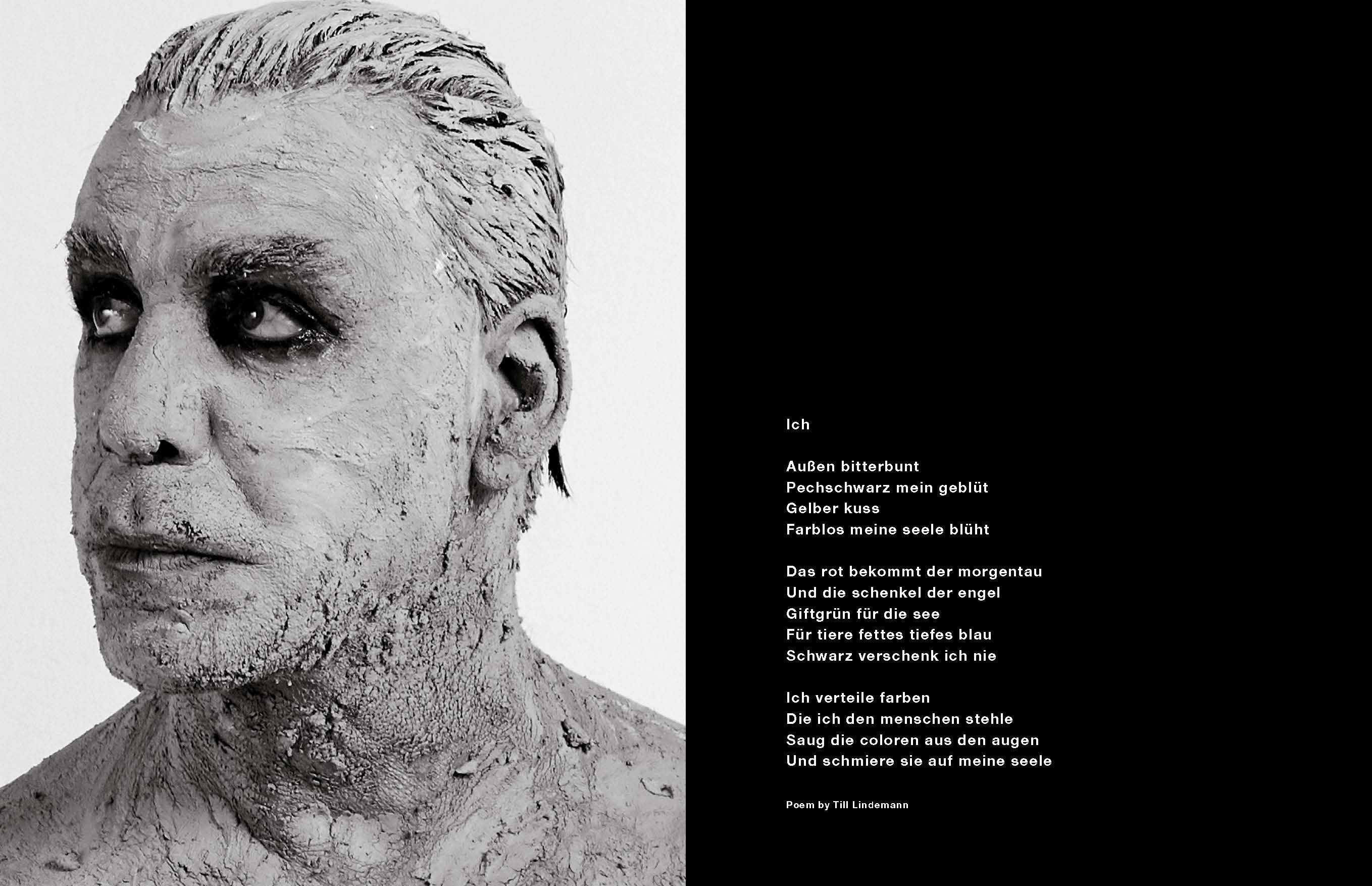 ---
ULAY: ANNAGRAMATIC BODIES
In collaboration with the legendary artist and Father of Performance Art, Ulay, the photo series Annagramatic Bodies came to fruition in reference to his brazen '70s polaroids. The art project was published exclusively in ZOO Magazine and was exhibited at Art Cologne and the Schirn Kunsthalle Frankfurt.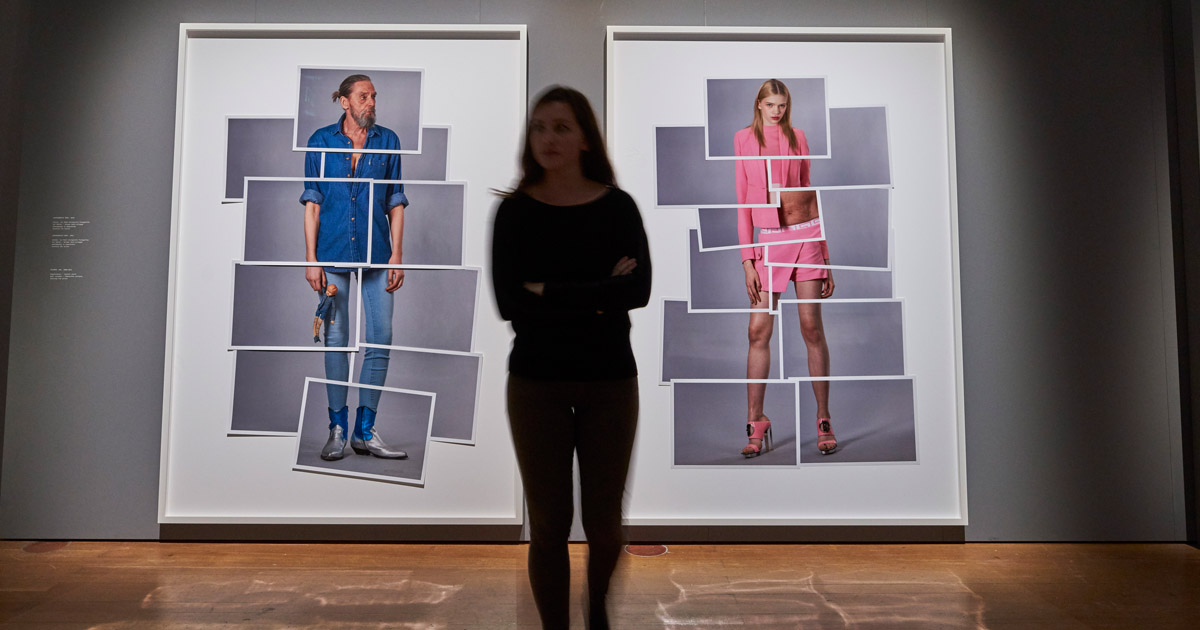 ---
Inaugurated by the German Minister of Culture, Basic Instincts presented a survey of the work of over 50 Dutch designers, architects, artists, fashion designers and product creators. Commissioned by the Dutch government and borne in collaboration with Premsela, the Netherlands Institute for Design, the intention was to bring together visual artists and artisans from across boundaries, whose innovative spirit cements their status as pioneers of their fields. The exhibition bought together extraordinary participants, including Iris van Herpen, Monique van Heist, Willem de Rooij, Ari Versluis/Ellie Uyttenbroek, Ahmet Ögüt, David Jablonowski, Powerhouse Company and Doepel Strijkers Architects, to name a few.

Inherently multidisciplinary in its approach, the exhibition highlighted how Dutch design culture has incubated a conceptual approach to fashion, whereby concepts interact with art, product design and architecture. Creative Directors Sandor Lubbe and Jose Klap came together with curator Luca Marchetti from mosign to select artists to be showcased across seven modules: Perspectives, Un-designed, Soft Future, Urban Uniform, Slow Forward, Merging Pot and Panopticon. One artist from each discipline would be presented with an individual platform for their work, set within the context of a directional vision, rather than manner of execution, to convey how their practise feeds into all three art forms. To translate this thought into the space, fashion designer, musician and artist Henrik Vibskov designed immersive exhibition spaces to emphasise the essence of each module.

In addition to shaping the concept and its execution, DutcH Studio devised a 24-page newspaper to accompany the showcase, and a digital brochure to provide interactive content for attendants using an iPad App. The exhibition opened in Villa Elisabeth in Berlin before traveling to major cities worldwide, including Shanghai and Istanbul.