BOOKS


With its wealth of experience creating groundbreaking publications, DutcH Studio is primed to consult, concept and execute content that cuts through the noise, always at the crux of art, fashion, design and cultural thought. DutcH Studio prides itself on crafting the truly limitless, immortalising the work and legacy of luxury brands, artists, photographers, galleries, museums and charity projects through the printed form.
4AFRIKA: RED CROSS

In support of a charitable auction organized by ICRC, DutcH Studio's Sandor Lubbe curated and published a magazine especially for the occasion to amplify and circulate the message of the Red Cross, distributed throughout Europe and the United States. Together with internationally acclaimed fashion photographer Michel Comte, a benefit performance and afterparty followed the auction in Los Angeles, headlined by Lauren Hill and David Blaine, to mark the launch of the publication. 4AFRICA did not shy away from weighty topics, tackling socioeconomic themes with due depth, empathy and self-awareness, while its photography matched in quiet candour. A quarter of the revenue generated by 4AFRIKA was donated to several different philanthropic organizations.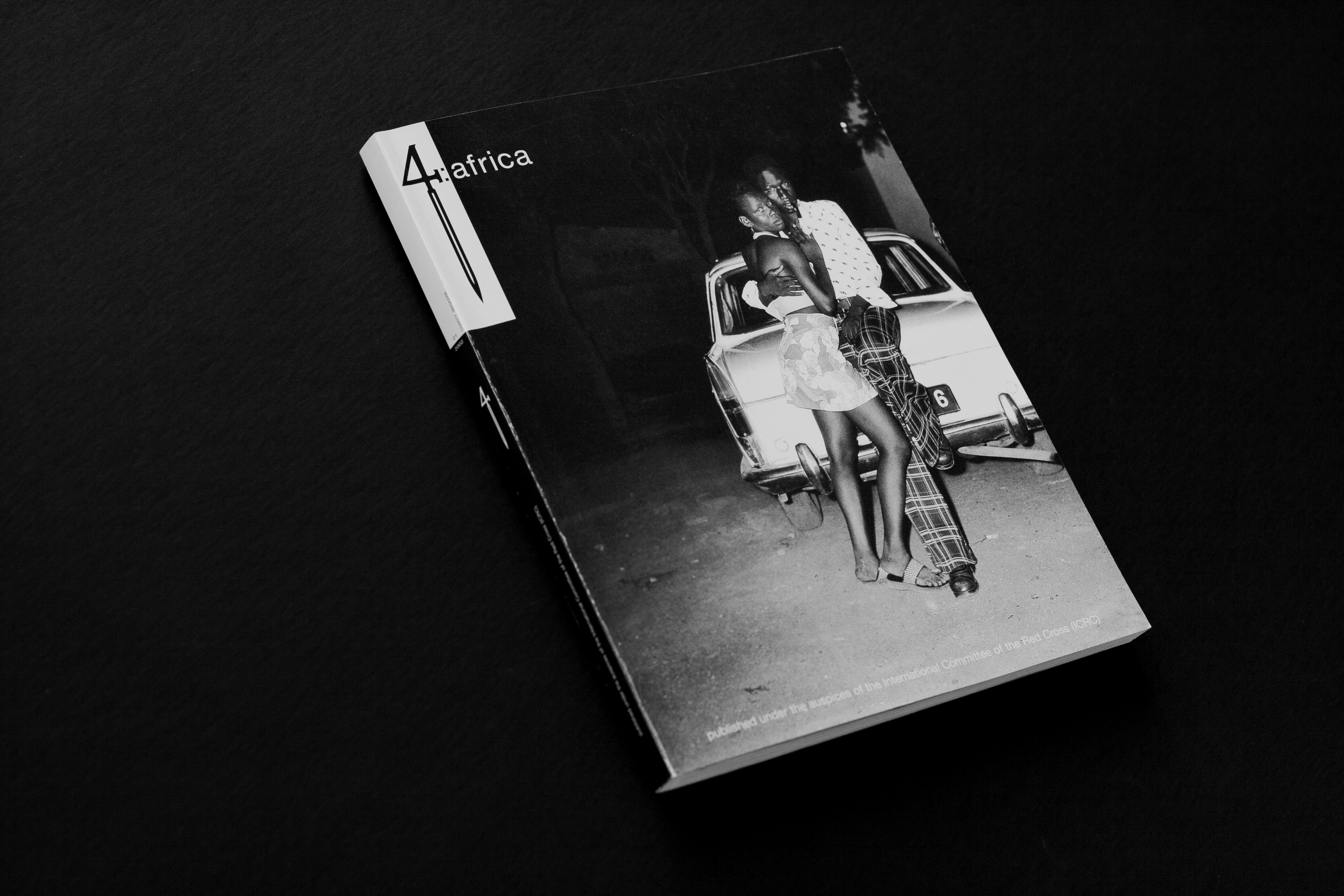 ---
IRINA IONESCO: MA RÉALITÉ RÊVÉE



In collaboration with Reflex Gallery, DutcH Studio created the book of Paris-born Romanian photographer Irina Ionesco. This exceptional, collectible edition presented a collection of more than 100 unique vintage prints, divided into three different themes: Fafa, Muse, Mort de l'Art,and Théâtre Érotique. In addition to the printed publication, DutcH Studio worked closely with Reflex to present an exhibition of Ionesco's non-sanctioned images, unfurling another facet of this exceptionally talented photographer.

---
BRYAN ADAMS:
EXPOSED



Bryan Adams may be best known for his legacy in music, but for over a decade, he has doubled his creative talents as a photographer, capturing with a most personable lens the portraits of musicians, actors and models for international fashion and arts publications. Rendered with richness, these photographs of colleagues and great friends in the entertainment, fashion and arts industries are presented in the book EXPOSED, featuring the likes of Morrissey, Ben Kingsley, Amy Winehouse, Michael Jackson, Louise Bourgeois, Lindsay Lohan and Judi Dench. DutcH Studio took charge of the concept creation, art direction and design of this exceptional edition and exhibition.


---
BRYAN ADAMS: WOUNDED:
THE LEGACY OF WAR


Turning is lens to the young British soldiers who have suffered life-changing injury in Iraq, Afghanistan or during training, Bryan Adams captures with challenging directness the scars, disability and disfigurement they have endured. The images are accompanied by occasionally haunting interviews with the subjects, providing a narrative window to each of their personal journeys to recovery. DutcH Studio worked closely with Adams to deliver concept creation, art direction and design for the publication and exhibition at the National Portrait Gallery in London.

---
---